.
__________________________________________________________________
Lou Gross Distinguished Graduate Award
Our classmate Lou Gross was selected as a 2016 West point Distinguished Graduate. The announcement of his selection contained the following information on the many things Lou has done for West Point.
"Louis Gross '54
-
Referring to the impact of Louis Gross on West Point, LTG Robert L. Caslen Jr
.
'75, the 59th Superintendent, wrote, "What he has done is literally etched in stone and bronze." Caslen was speaking of the buildings on post that Gross participated in building: the Jewish Chapel, the Gross Center (gymnastics facility), and 18 residences for athletic coaches. But as LTG (R) William Lennox 71, West Point's 56th Superintendent, said, "Mr
.
Gross is more than a donor of buildings; he plays a part in the lives of cadets and faculty." For example, Gross hosts a football tailgate, which Director of Athletics Boo Corrigan called "an institution on game days," for approximately 600 cadets and West Point guests. He has also supported cadet religious activities through the renovation of Building 147 into the Multi-Faith Religious Center, repair of the floor of the Catholic Chapel, and serving as President - and then Chairman - of the Jewish Chapel Fund. Regarding all of his contributions to West Point, the West Point Society of New York said, "His record will never be replicated."
_______________________________________
Galvin Middle School
Wakefield, Massachusetts
Pictured is the new Galvin Middle School in Wakefield, Massachusetts which has been under construction since 2013. The new school academic wing opened September 3, 2014, to be followed by construction of the gymnasium, locker rooms, and music rooms which are scheduled for completion by September 2, 2015. This replaces the former Galvin Middle School named for General John R. Galvin, U.S. Army, Retired, who grew up in Wakefield and attended public schools there.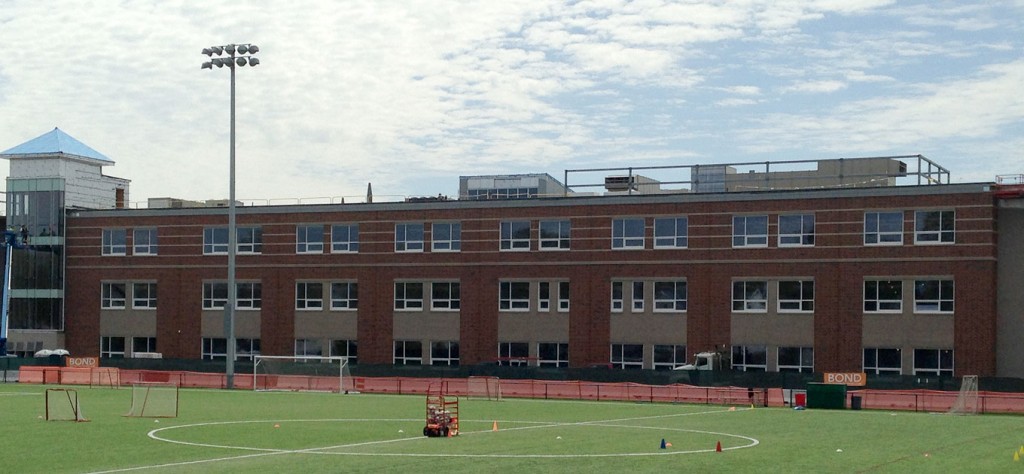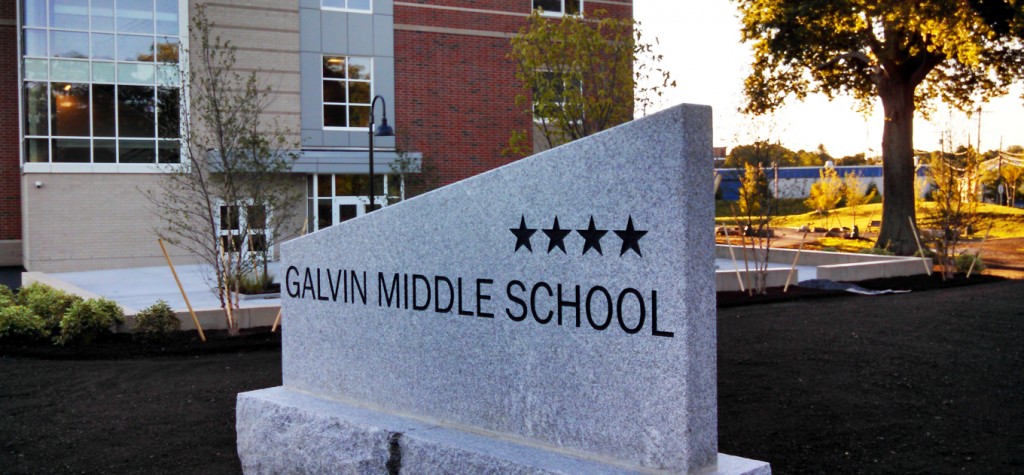 John R. (Jack) Galvin graduated from West Point in 1954 and had a distinguished career of 38 years. As a junior officer he served in light infantry and airborne units. After earning a Master's Degree he served in the Department of English at West Point. He served two tours in Vietnam where he was highly decorated for valor and meritorious service. A seven-year term of service in Europe, begun in 1973, was capped with his promotion to General Officer in 1978 and assignment as Assistant Division Commander of the 8th Infantry Division.
Other key assignments as a General Officer included Commanding General 24th Infantry Division (1981-83), Commanding General VII Corps Germany (1983-85), and Commander in Chief U.S. Southern Command (1985-87). His distinguished military career culminated as Commander in Chief U.S. European Command and NATO Supreme Allied Commander Europe (1987-92).
After retirement Jack continued dedicated service to his country. He was selected as the Olin Distinguished Professor of National Security at West point in 1992. In 1994, he became the Distinguished Visiting Policy Analyst, Mershon Center, at Ohio State University. During this period he also served as an Ambassador and negotiator for the Department of State in Bosnia. He was selected as the sixth Dean of the Fletcher School of Law and Diplomacy, Tufts University in 1995; serving in that position until 2000 when he was designated Dean Emeritus.
In spite of being extremely busy serving his country, Jack arose very early for several years to write highly acclaimed histories. His research and discipline increased knowledge of the Revolutionary War in "The Minute Men" and "Three Men of Boston". He followed them with "Air Assault", a brilliant tribute to the men and leaders who developed U.S. Airborne Forces for World War II and Helicopter Assault Forces for Vietnam. Other books will follow.
Jack was modest, humble, and a mentor and teacher who helped others find and reach their potential. His rise from enlisted rank in the Massachusetts National Guard to four stars in the Regular Army reflected his love of country and dedication to his fellow soldiers. No one was more deserving of being designated a Distinguished Graduate of West Point in 1997, than Jack.
Jack and Ginny, his wife of over fifty years, reside in Jonesboro, Georgia.